Ancient Tunnel - mystery creatures leave their tunnels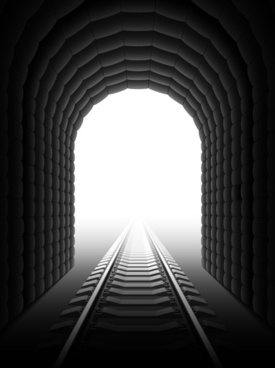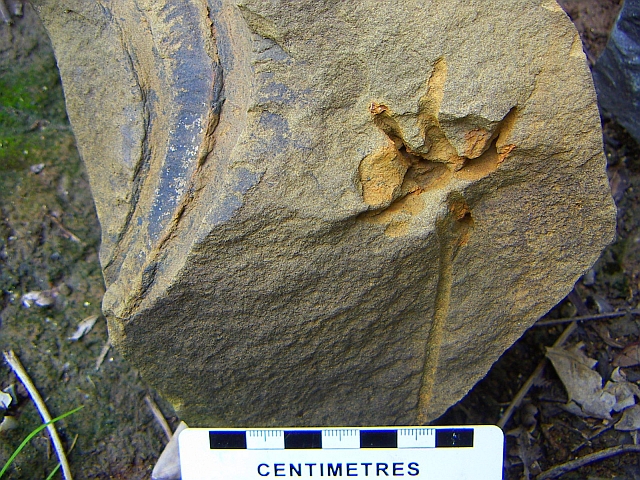 The rock shown is 110 million year old sandstone from Richmond, Queensland,Australia.
It was formed in an ancient shallow sea that covered the central part of Australia.
We know from
ripple marks
and the
rock type
that this area was a shoreline.
As the tide changes the shoreline comes in and out of the water so creatures dig tunnels...
to retreat into when the shore dries out
for protection
to assist in getting food
The flower-shaped tunnel on the right is a trace fossil. A
trace fossil
is a structure that is left behind by an ancient creature.
It was likely made by a worm-like creature because the tunnel shape is similar to tunnels made by modern worm-like creatures.
The other trace fossil on the left is probably a
crab track
. It looks a lot like modern crab tracks (
click the link if you want to find out more
)
Often we do not know what the creature looked like but can make some guesses based on the tunnels of creatures still living in shallow shoreline environments.
If the trace fossil shape does not match that of a living creature then we make a guess - no more - as to what it might have looked like.
We have no way to confirm this guess!
Some people claim that we know a lot about the ancient past but if you look about you most things you see are made of soft body parts and are not located in a place where they might be buried and become a fossil.
What are your chances, where you are sitting now, of becoming a fossil? - Lets face it chances are pretty slim!
Most creatures are unlikely to ever become
fossils
maybe 90% of ancient life. We don't really know!
Most soft bodied creatures in particular, leave no fossil record, we don't know anything about them and never will.
Our "fossil record" is based on creatures that just happened to live in places where it was easier to become a fossil for example...
by being buried in a just the right kind of sediment,
being covered in a volcanic ash fall,
getting caught and buried in a flood or landslide
falling into a preserving chemical like a tarpit, alkaline lake, anaerobic swamp
getting stuck in tree sap
being frozen or desicated
Our
"fossil record"
is based mostly on creatures that had some hard durable large solid body parts or as shown here on guesses based on the traces that they left behind.
While the sea is long gone there are some very ancient rivers such as the Finke River in the Northern Territory that show clear evidence that they once flowed into this ancient salty sea.
Remarkably the Finke River contains fresh water sharks and skates, creatures that adapted from salt to fresh water as the sea dried up.
We have some amazing things in Australia!
The Finke River is one of the oldest rivers in the world and flows into a sea that no longer exists. These living fossils deserve our protection.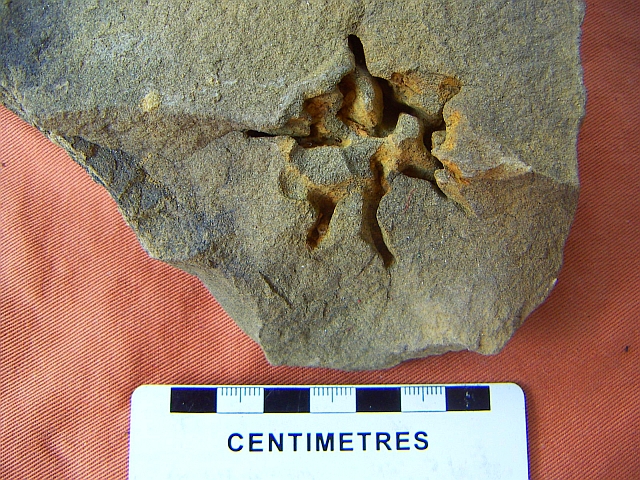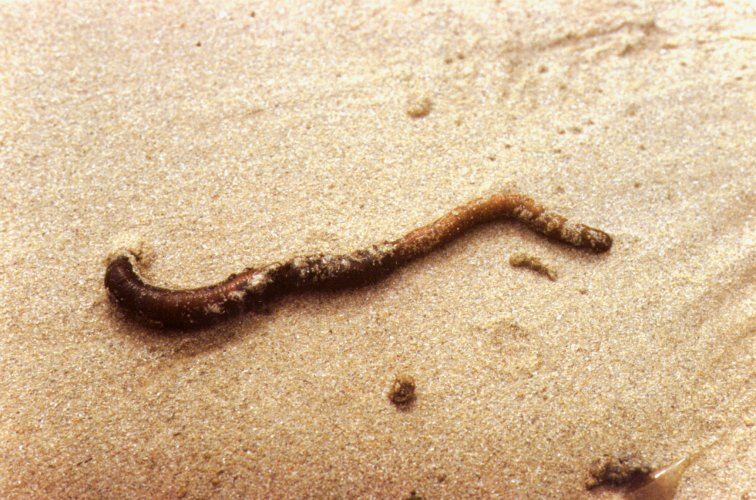 modern lugworm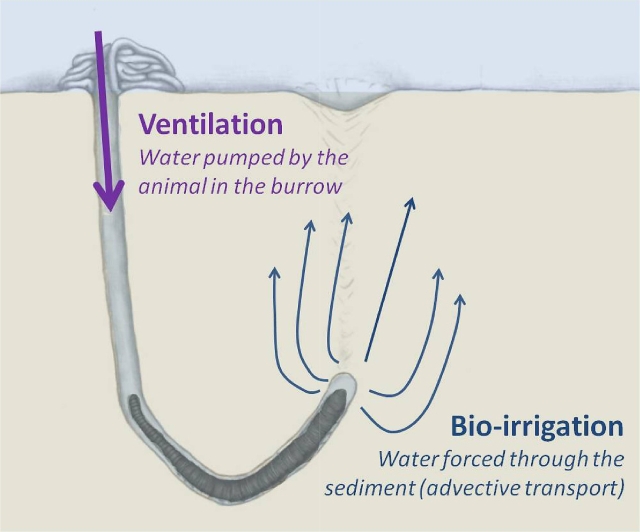 basic worm tunnel design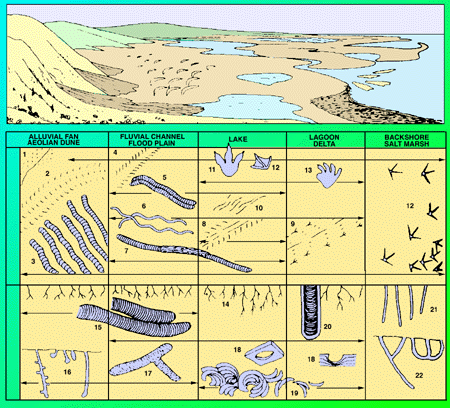 Freshwater (non-marine ) traces and tunnels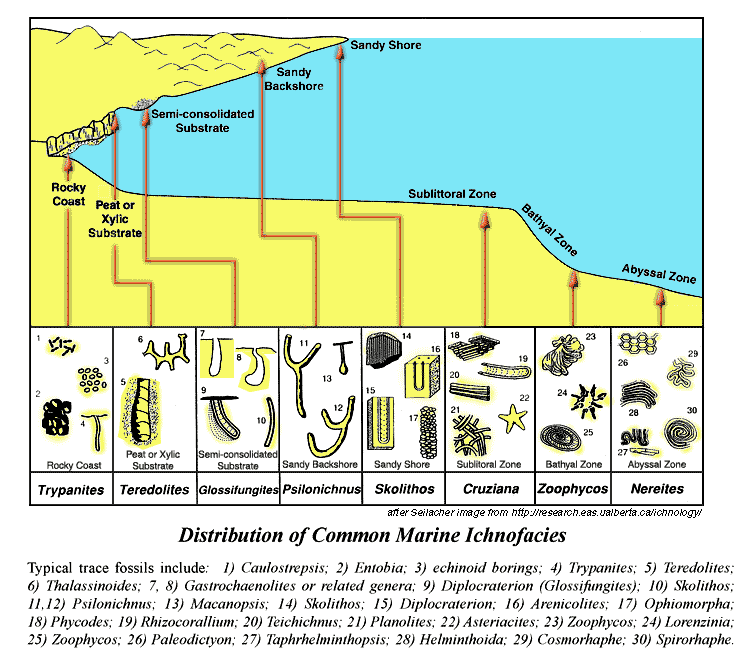 Saltwater (marrine) traces and tunnels