Ancient Bulldozer ... Crab Tracks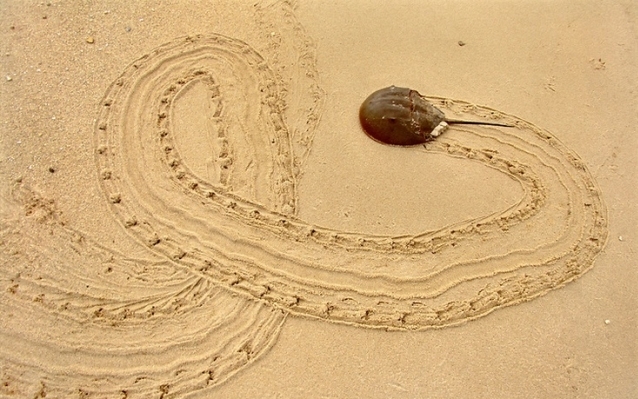 Let the rocks tell their story
Crabs leave tracks wherever they go.
110 million years ago in north western Queensland , Australia a crab dug this burrow along a muddy / sandy shore of an ancient shallow .
The crab did this in a manner similar to modern crabs.
In a muddy bank it digs a curving hole down into the muddy sand.
It must back down the hole so there is a back up area and a turn around lane
as the racks get used again and a again they get deeper
when the crab stops or rest you get a clear imprint of the bottom of the shell or carapace.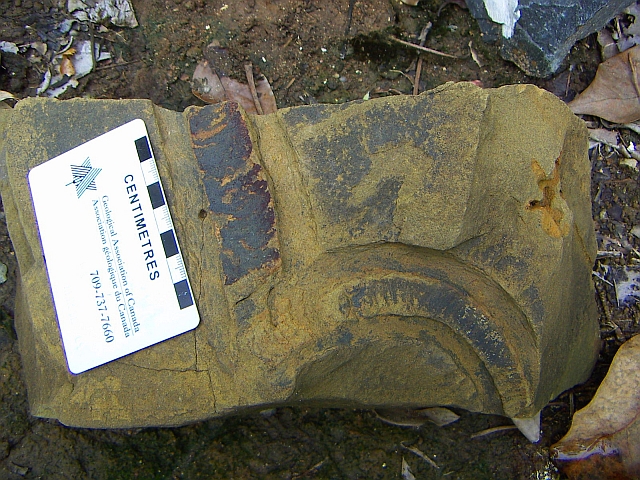 Crab would use this tunnel to keep out of the sun at low tide.and as a safe place to retreat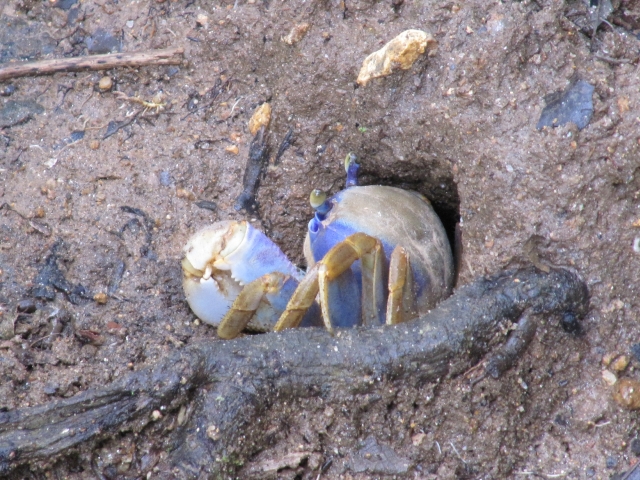 Modern crab burrow similar in design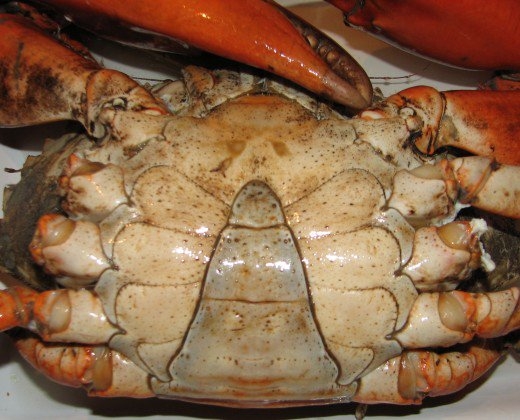 Modern crab carapace would leave an imprint in the mud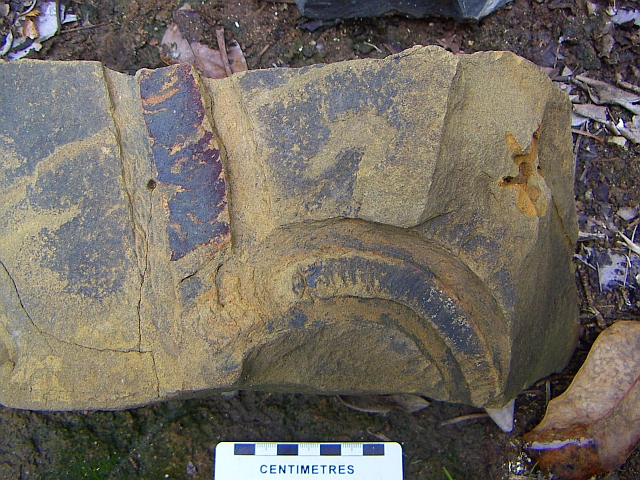 Scale show it was not a big crab