Geothermal Energy
source:
http://www.ga.gov.au/scientific-topics/energy/resources/geothermal-energy-resources
https://arena.gov.au/about/what-is-renewable-energy/geotherma
l/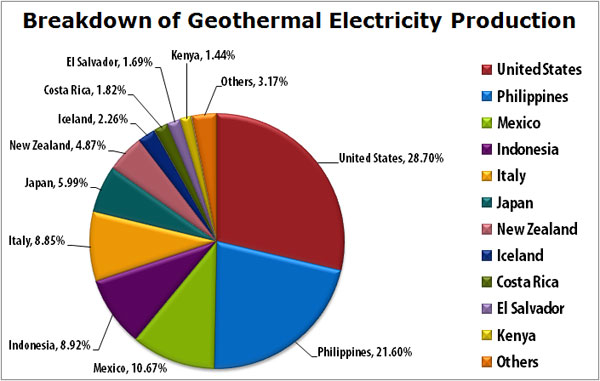 Geothermal energy is stored as heat in the earth.
The heat is generated by the natural decay over millions of years of radiogenic elements including uranium, thorium and potassium.
Geothermal energy can be drawn from the hot water circulating among rocks below the earth's surface, or by pumping cold water into the hot rocks and returning the heated water to the surface. This can drive steam turbines to produce electricity.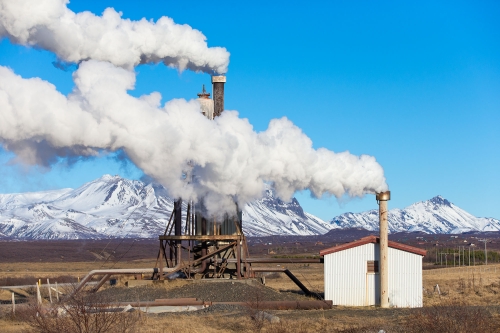 Geothermal energy holds the promise of being a renewable energy source that could operate 24 hours a day, providing baseload power for Australian homes and industries. Geothermal energy can be used for heating and cooling purposes. There are a number of buildings, residential homes and swimming pools that currently use geothermal for these purposes. Australia has considerable geothermal energy potential.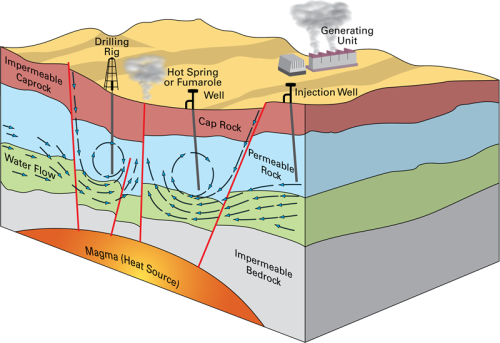 In Australia, two types of geothermal projects are being developed:
enhanced geothermal systems (EGS or hot rocks)
hot sedimentary aquifers (HSA).
Most current geothermal projects in Australia are still at proof-of-concept or early demonstration stage. Direct use technologies are at a more advanced stage of innovation and the opportunities lie in improving project economics and reducing upfront costs.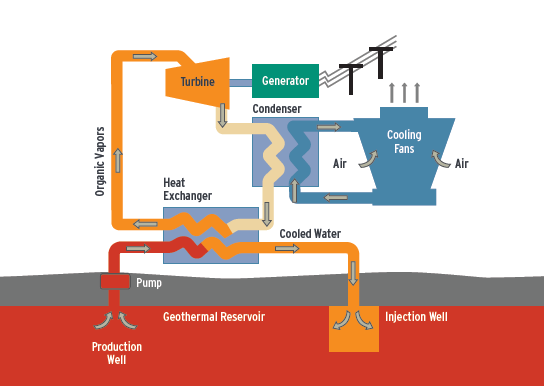 It is estimated that one per cent of the geothermal energy shallower than five kilometres and hotter than 150°C could supply Australia's total energy requirements for 26 000 years (based on 2004-05 figures).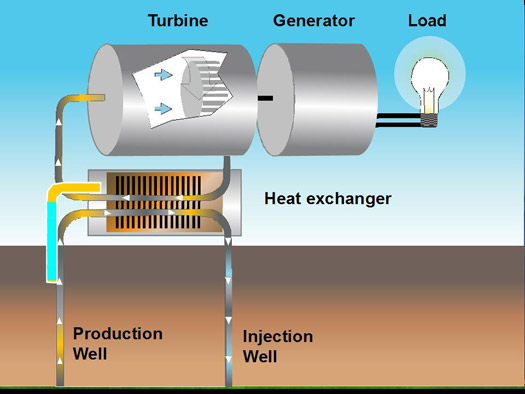 Geothermal energy is heat contained within in the earth. Australia has great potential for geothermal energy to be used for electricity generation and for direct use applications. Electricity can be generated using temperatures as low as 100°C, although higher temperatures than this may be required for larger scale production. For direct use applications, temperatures of 30°C and above can be used in industry, agriculture and for heating and cooling of residential buildings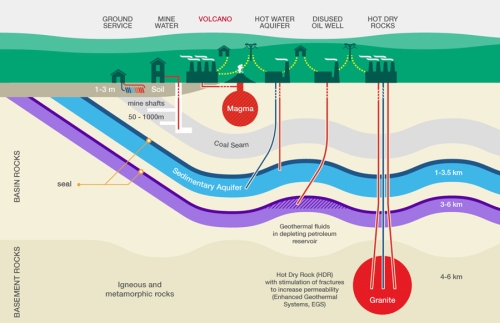 Currently drilling technology limits economic development of geothermal resources to a maximum depth of about five kilometres. Thus companies are exploring for regions of elevated temperatures at five kilometres deep or less. The temperature at five kilometres depth varies across the continent due to a range of geologic factors. It is possible to identify areas of higher potential through the use of a variety of geoscience data.
Project
Location
State
Company
Inferred
Resource
(Petajoules)
Inferred
Resources
Uncertainty
(+/- PJ)
Indicated
Resource
(Petajoules)
Measured
Resource
(Petajoules)
Play
Type
ASX
Report
Date
Parachilna
Geothermal
Play
150km north
of Port Augusta
South Australia
Torrens
Energy
780 000
70 000
EGS
15.08.2008
Olympic Dam
Geothermal
Energy Project
Olympic
Dam, SA
South Australia
GreenRock
Energy
116 770
EGS
27.08.2008
The Cooper Basin
Project
Innamincka
South Australia
Geodynamics
230 000
1800
EGS
21.10.2008
Anglesea
Geothermal Play
Geelong
Victoria
Greenearth
Energy
220 000
40 000
EGS
4.12.2008
Paralana
Geothermal Play
Flinders Range
South Australia
Petratherm
230 000
40 000
EGS
20.12.2008
Wombat
Geothermal Play
Gippsland
Victoria
Greenearth
Energy
3600
800
HSA
5.01.2009
Limestone Coast
Project: Rendelsham
Geothermal
Play
Mt Gambier
South Australia
Panax
17 000
HSA
21.01.2009
Limestone Coast
Project:
Rivoli-St Clair
Geothermal Play
Beachport
South Australia
Panax
53 000
HSA
21.01.2009
Limestone Coast
Project: Penola
Geothermal Play
40km north
Mt Gambier
South Australia
Panax
89 000
11 000
HSA
18.02.2009
Limestone Coast
Project: Tantanoola
Geothermal Play
Northwest
Mt Gambier
South Australia
Panax
130 000
HSA
31.03.2009
Roxby
Geothermal Project
40km north
Port Augusta
South Australia
Southern Gold
260 000
EGS
2.06.2009
Tirrawarra
Geothermal
Project
Moomba
South Australia
Panax
34 500
11 000
HSA
07.07.2009
Frome Project
Frome Basin
South Australia
Geothermal
Resources
84 000
EGS
13.07.2009
Lemont
Geothermal Play
Midlands
Area
Tasmania
KUTh Energy
260 000
EGS
14.07.2009
Perth Permit
Metropolitan Perth
Western Australia
GreenRock
Energy
29 960
HSA
28.07.2009
Geelong
Geothermal Power
Project
Geelong
Victoria
Greenearth
Energy
17 000
HSA
17.08.2009
Nicholas-Fingal
Geothermal Play
Fingal Valley
Tasmania
KUTh Energy
101 000
EGS
9.03.2010
Port Augusta
Project Area
Port Augusta
South Australia
Torrens
Energy
70 000
EGS
15.11.2010
Total Resource
2 725 830
158 000
23 800