Oceans Apart -
How These Rocks Will Never Meet Again
Iceland on a Mid-Ocean Ridge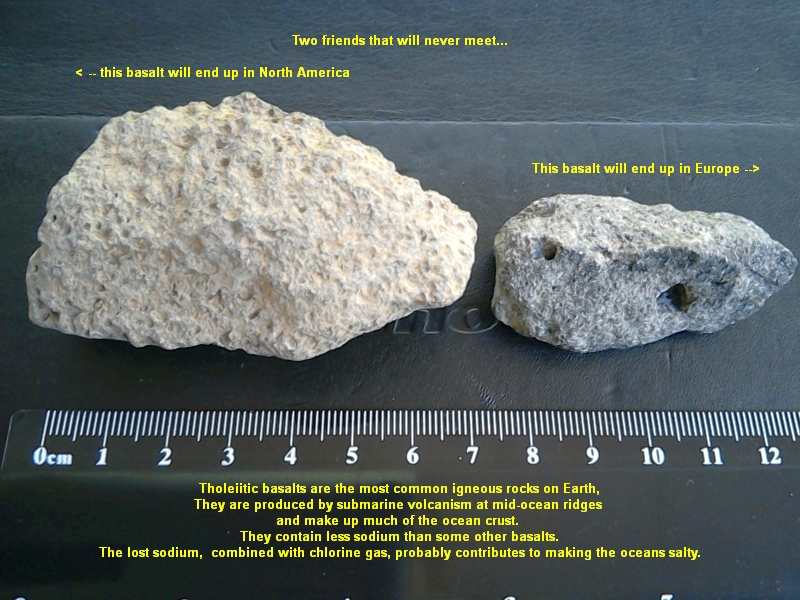 The earth's crust underneath the sea is much younger than the crust of the continents. Down the middle of most oceans new crust is being formed.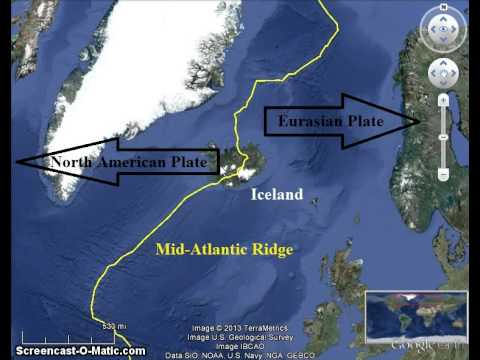 Like on a very slow moving conveyor belt, as even newer crust pushes it aside, it move towards the continents at about 25km every 1 million years. . When it reaches the continents the ocean crust is pushed underneath the continent ( geologists call this process
subduction
).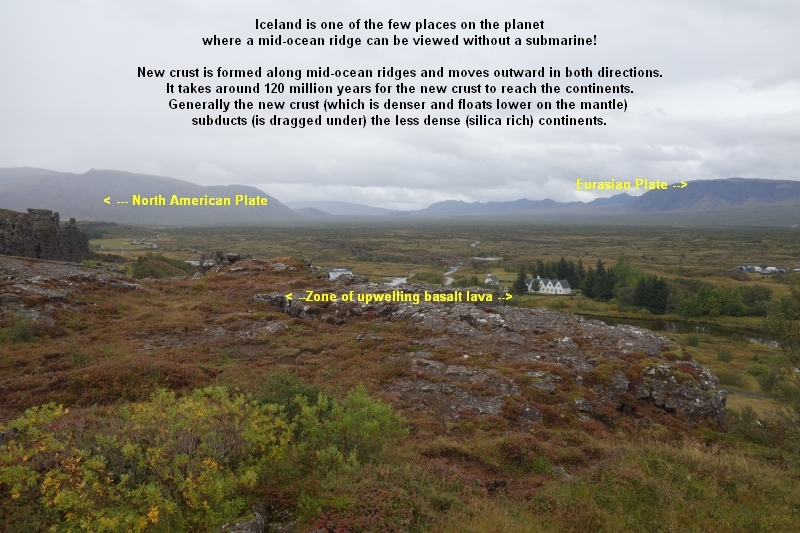 So our two little pieces of lava both formed in Iceland are destined to never meet again. Each rock travelling away from the other until they disappear under continents on opposite sides of the ocean in 100-200 million years time!
You can read more on this website
PLATE TECTONICS / HOT SPOTS
and
EARTHQUAKES AND THE EARTH'S INTERIOR