Index Fossils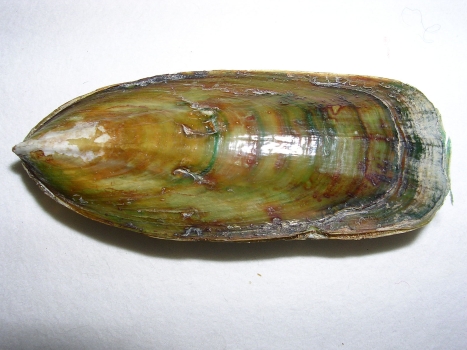 Lingula anatina is NOT AN INDEX FOSSIL !! ,
This common fossil has existed over a very long geological time and still lives today!
Index fossils (also called type fossils or key fossils) are those that are used to define periods of geologic time.
A good index fossil is one with five characteristics:
it is distinctive
globally widespread
abundant
limited to a particular geologic time and
is robust and preserves well
Most fossil-bearing rocks formed in the ocean as being buried in sediment is easiest there.
So the major index fossils are marine organisms (global and universal) and only a very few terrestrial organisms are index fossils (limited to young rocks in specific regions and not universal for example: quickly evolving rodent teeth).
Floating eggs and infant stages riding on ocean currents are helpful in giving index fossil worldwide distribution. Good index fossils need to be both --
Abundant and globally widespread over a relatively short period of time.
Vulnerable to environmental change and extinction.
This combined "boom-and-bust character" is what makes for a good index fossil.
Some index fossils are small or microscopic, part of the floating plankton in the world ocean.
Their tiny bodies rained down all over the ocean, they can be found in all kinds of rocks.
The petroleum industry has made great use of
index microfossils
, and geologic time is broken down in quite fine detail by various schemes based on
calcareous nannofossils
,
conodonts
,
diatoms
,
foraminifera
and
radiolarians
.
Due to
plate tectonics
, the rocks of the ocean floor are geologically young, as they are constantly subducted and recycled into the Earth's mantle. So marine index fossils older than about 200 million years are normally found in old marine sedimentary strata on land.
youngest to oldest...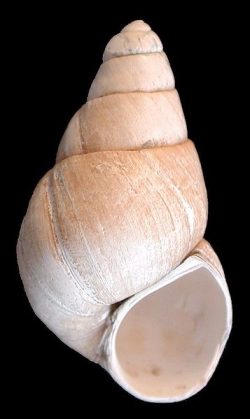 Viviparus glacialis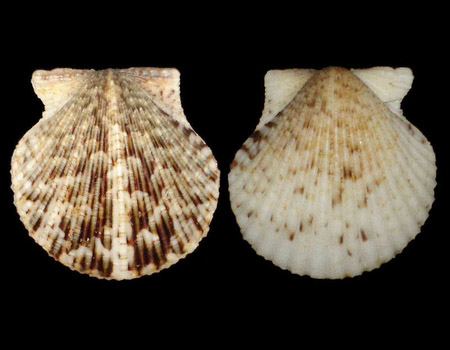 Pecten gibbus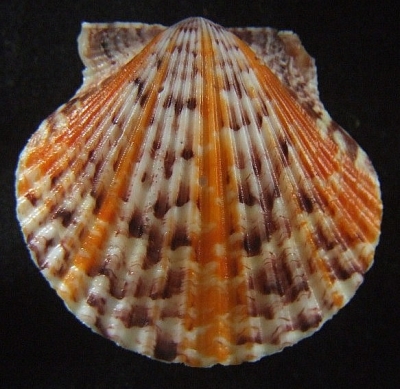 Argopecten gibbus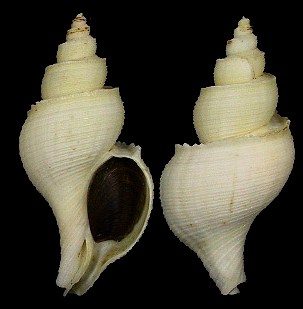 Neptunea tabulata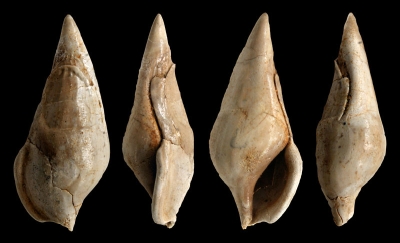 Calyptraphorus velatus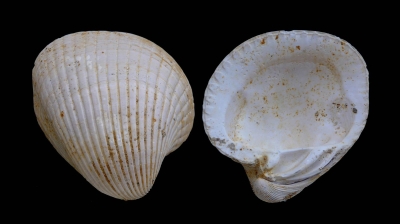 Venericardia planicosta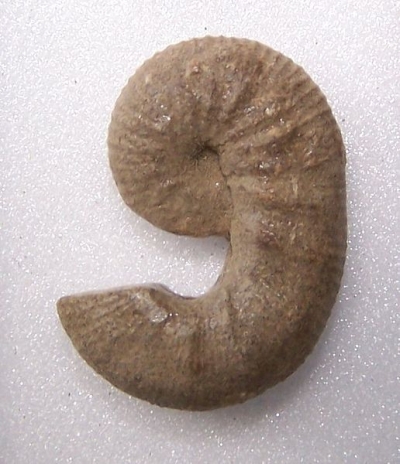 Scaphites hippocrepis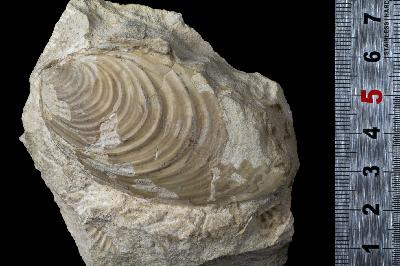 Inoceramus labiatus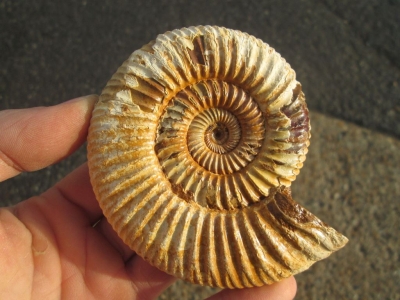 Perisphinctes tiziani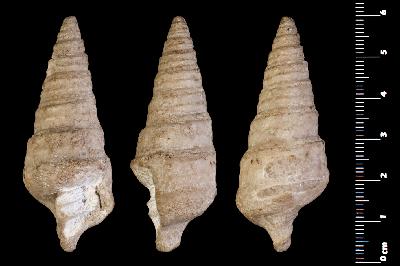 Nerinea trinodosa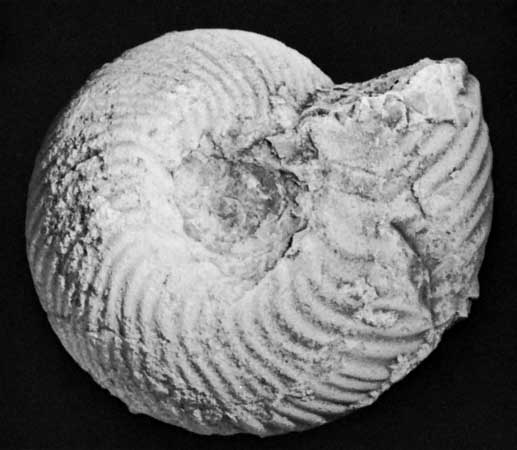 Tropites subbullatus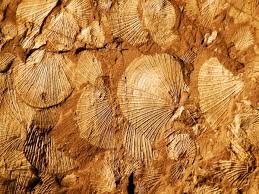 Monotis subcircularis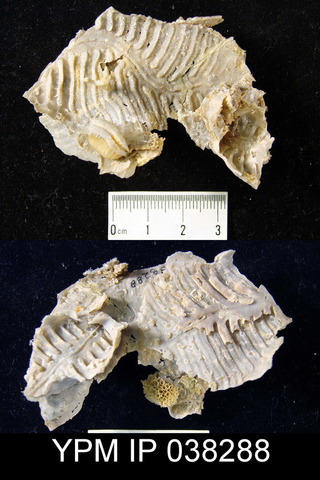 Leptodus americanus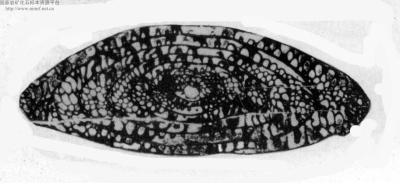 Parafusulina bosei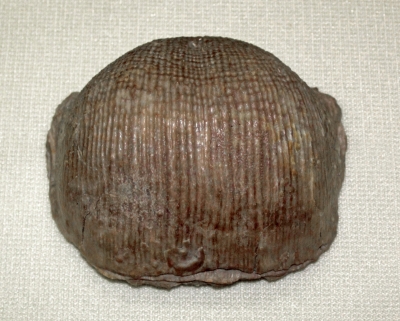 Dictyoclostus americanus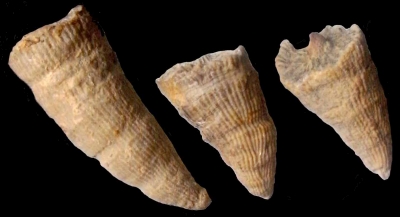 Lophophyllidium proliferum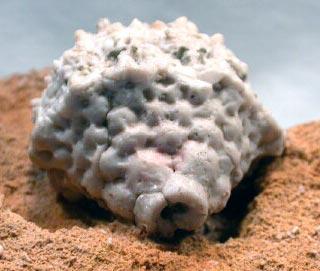 Cactocrinus multibrachiatus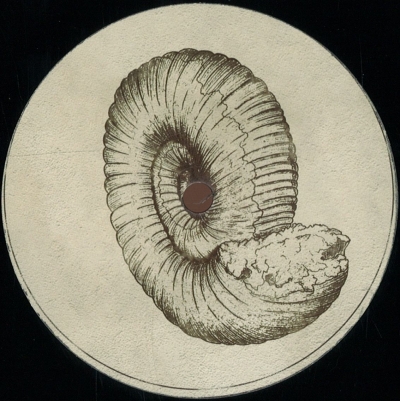 Prolecanites gurleyi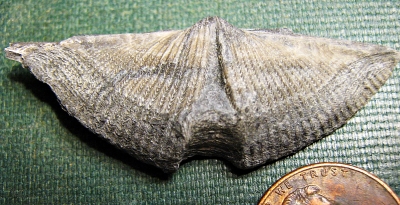 Mucrospirifer mucronatus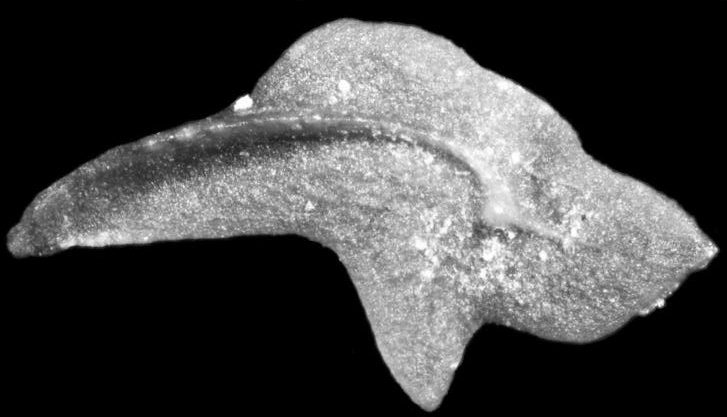 Palmatolepis unicornis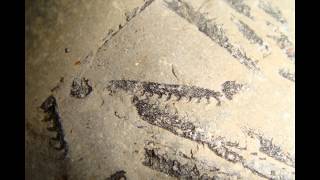 Monograptus parultimus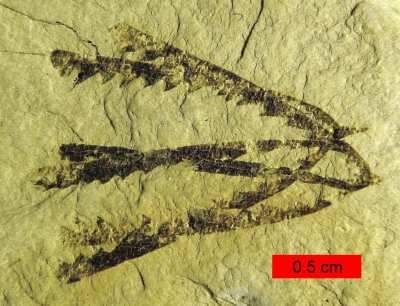 Tetragraptus fructicosus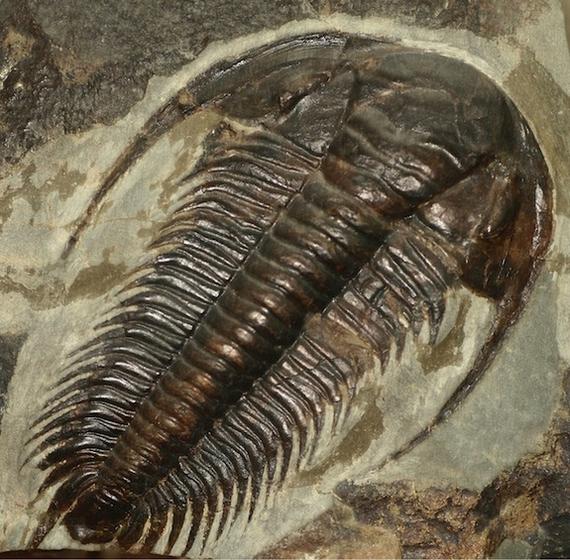 Paradoxides sp.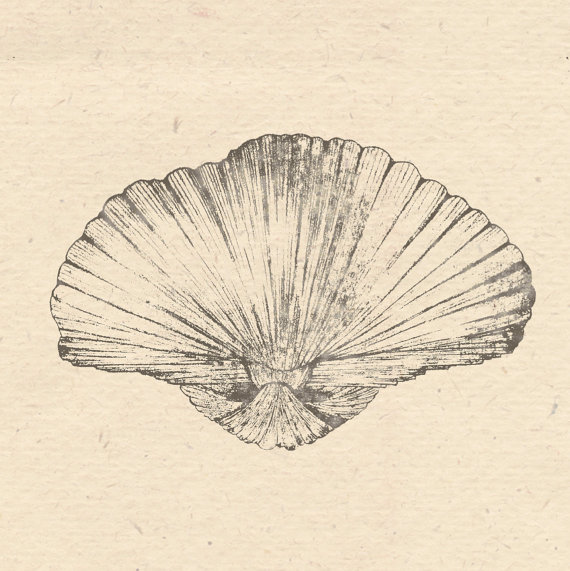 Billingselia sp.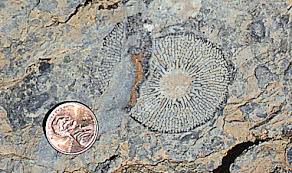 Archeocyathids
Older - approximately 3,200 to 1,400 million ?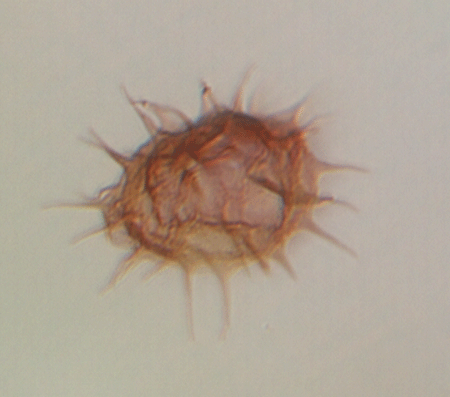 Acritarchs are organic microfossils
Source:http://www.thefossilforum.com/index.php?/gallery/
https://en.wikipedia.org/wiki/Index_fossil
https://en.wikibooks.org/wiki/Historical_Geology/Index_fossils
https://australianmuseum.net.au/the-geological-time-scale